| | | | |
| --- | --- | --- | --- |
| | | Home Page | |
| | | | |
| --- | --- | --- | --- |
| | | Marine Diesel Engines | |
| | | | |
| --- | --- | --- | --- |
| | | Marine Transmissions | |
| | | | |
| --- | --- | --- | --- |
| | | Generators | |
| | | | |
| --- | --- | --- | --- |
| | | Used, New and Surplus | |
| | | | |
| --- | --- | --- | --- |
| | | Parts Center | |
| | | | |
| --- | --- | --- | --- |
| | | Used Parts Graveyard | |
---

Velvet Drive transmissions feature a quiet, smooth operation and are manufactured using the highest quality industry standards. Typical applications include tournament ski boats, inboard cruisers, sport fishing boats, sailboats, trawlers, center console, runabouts, and yachts.

Available
Velvet Drive Models

Models 71 and 72 - Inline

Models 71 and 72 - CR2
Model 71s and 72 - V-Drive
Series 5000
Propeller Shaft Couplings
.
---

---

From its roots at the birth of the UK automotive industry, Newage has evolved a product range that encompasses a wide variety of driveline solutions for marine applications.

Newage, the by-word for quality, reliability and performance.

Available
PRM Models

---

PRM 60
PRM 280
PRM 90
PRM 500
PRM 125
PRM 750
PRM 150
PRM 1000
PRM 260C
PRM 1500
PRM 1750

---

---

We list ZF single speed marine transmissions for Pleasure, Light, Medium and Continuous Duty applications.

Please contact us if your needs exceed the listings on this web site.

Available
ZF / Hurth Models

---

ZF 5 M
ZF 15 MA
ZF 10 M
ZF 15 MIV
ZF 12 M
ZF 25 M
ZF 15 M
ZF 25 MA
ZF 30 M

... and many more.
---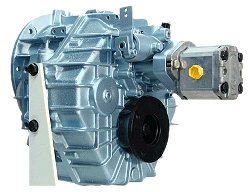 ---